About us
Peralada Castle stands in the heart of the Empordà region, close to such spectacular natural beauty spots as the Costa Brava. Declared an Asset of Cultural Interest, it is one of the architectural, historical and cultural jewels of Catalonia.

Peralada Castle is part of Peralada Resort, a legacy erected since 1923 thanks to the passion and love of the Suqué Mateu family.

The Castle is a 14th century medieval fortress flanked by two imposing towers and surrounded by 8 hectares of magical gardens, including the Michelin-starred Castell Peralada Restaurant, the Shiro Restaurant by Paco Pérez, a world of leisure activities inside the Casino and all the culture of the Castell de Peralada Museum.

During the summer months the Castle becomes the perfect setting for the Castell de Peralada Festival. What completes the Peralada experience is the 5* Hotel Peralada where you can enjoy peace and quiet; and the new Perelada Winery, designed not only to produce high quality wines, but also to bring the legacy and dream of the family closer to all those who visit it.

We look forward to showing you what is hidden within our walls!
Castle map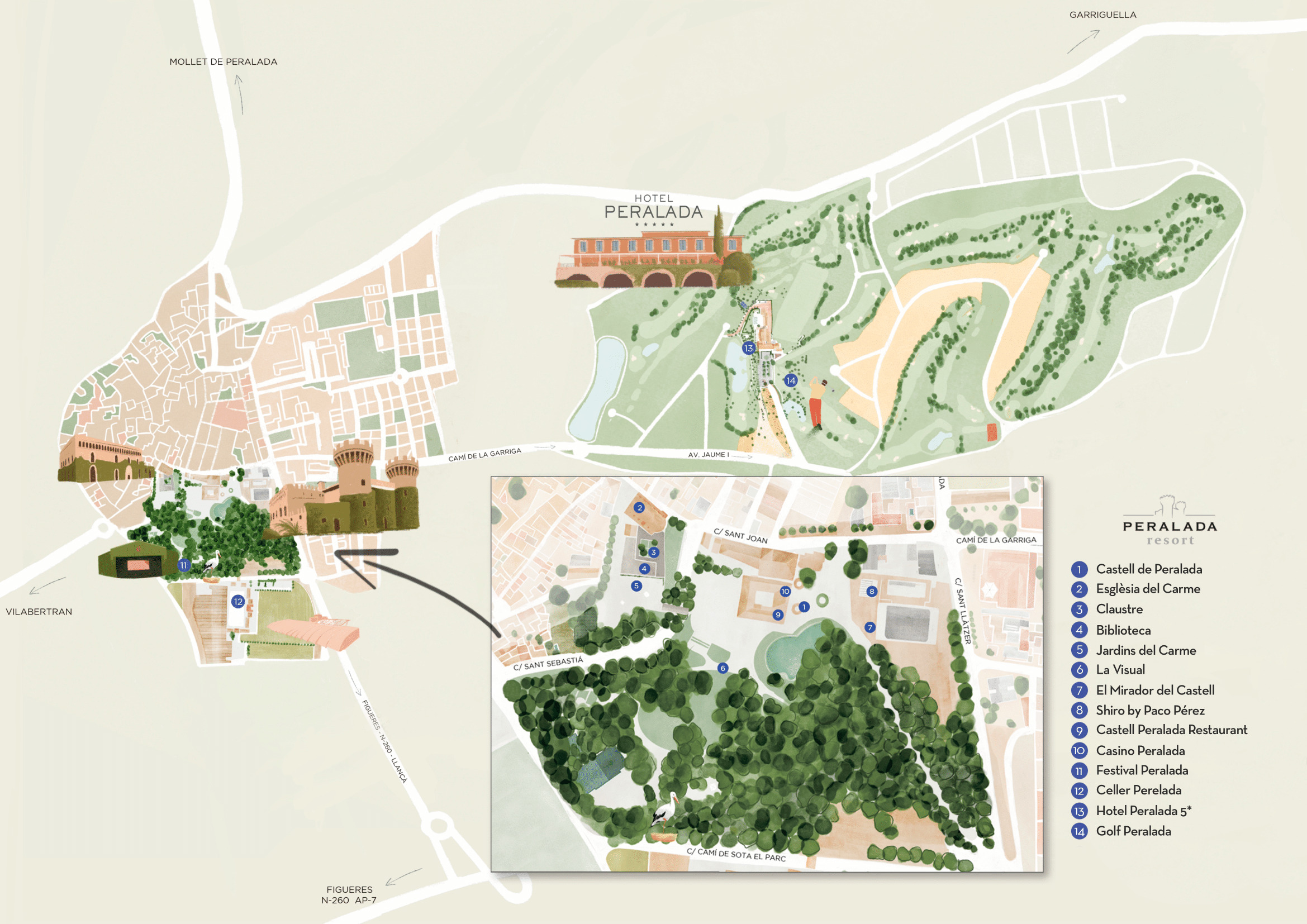 Request information
Please don't hesitate to contact us if you have any questions about our event spaces.
Contact details
Phone number

+34 972 53 81 25

Location

Camí de sota el parc, S/N, 17491 Peralada - Girona- Spain

Como llegar